Our platform is feature-rich to
enable you to:
Higher quality performance
Asimovo empowers engineers to collaborate by providing a platform that enables them use simulation to develop and test robots/AI.  We provide access to all the open source  tools as well as libraries of assets and protocols for autonomous systems. Making it a one stop shop for developing robots that interact with people and public places.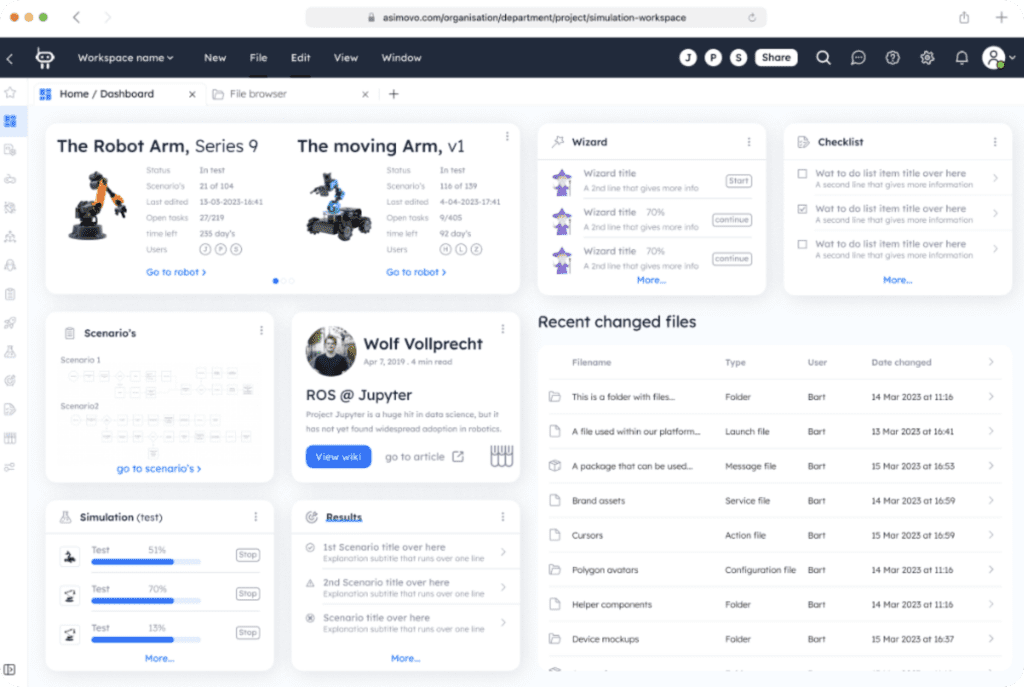 Share
and collaborate
easily
Pick from our library of parts or upload your own:
Robot body
Components/Sensors
3D worlds
Python libraries
Scenarios/missions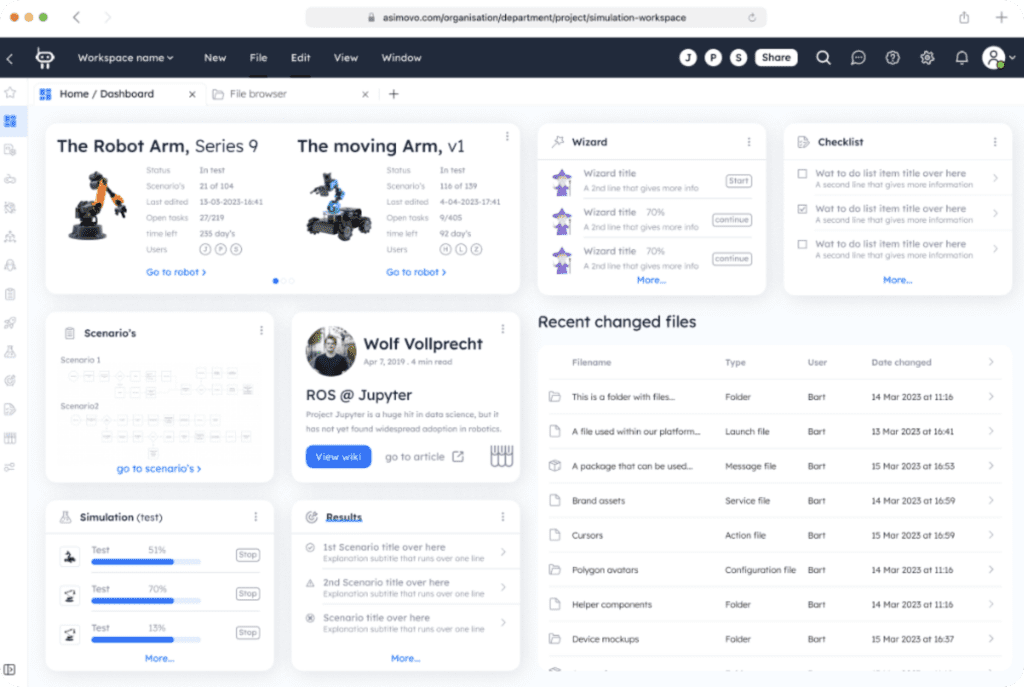 Access
full robotics
toolkit
All your working windows available in one platform
ROS
Gazebo
R-Viz
Open-AI
Code in Python/C++
Automated Scenario Testing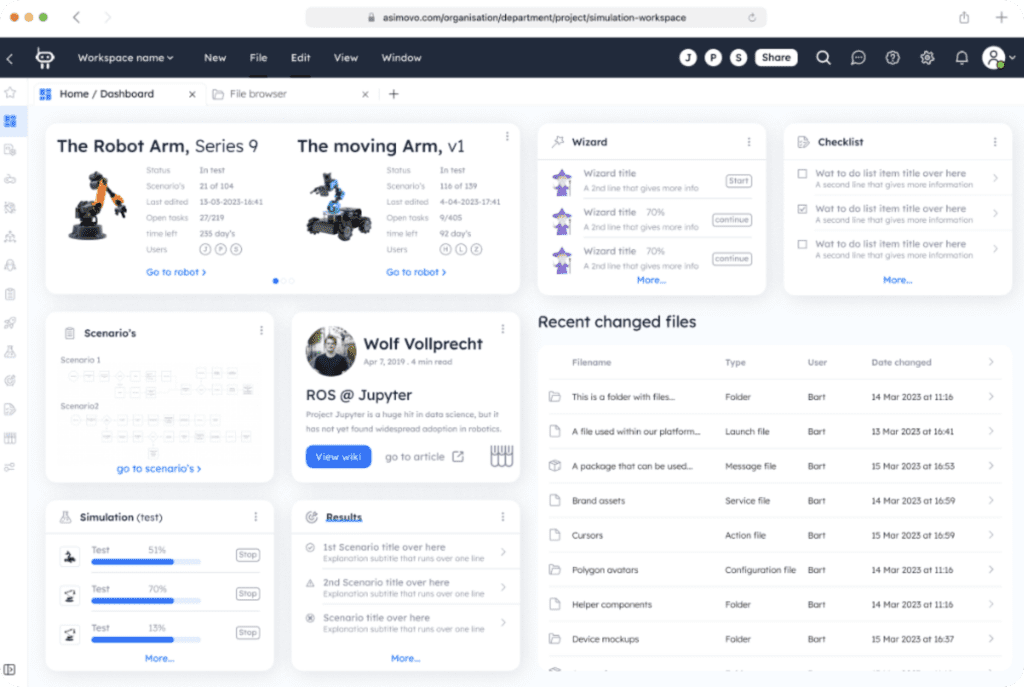 Train your robot using simulation
Standard tests to prepare your robot to be more autonomous
Reduce risk and time to market
Train single and/or multiple robots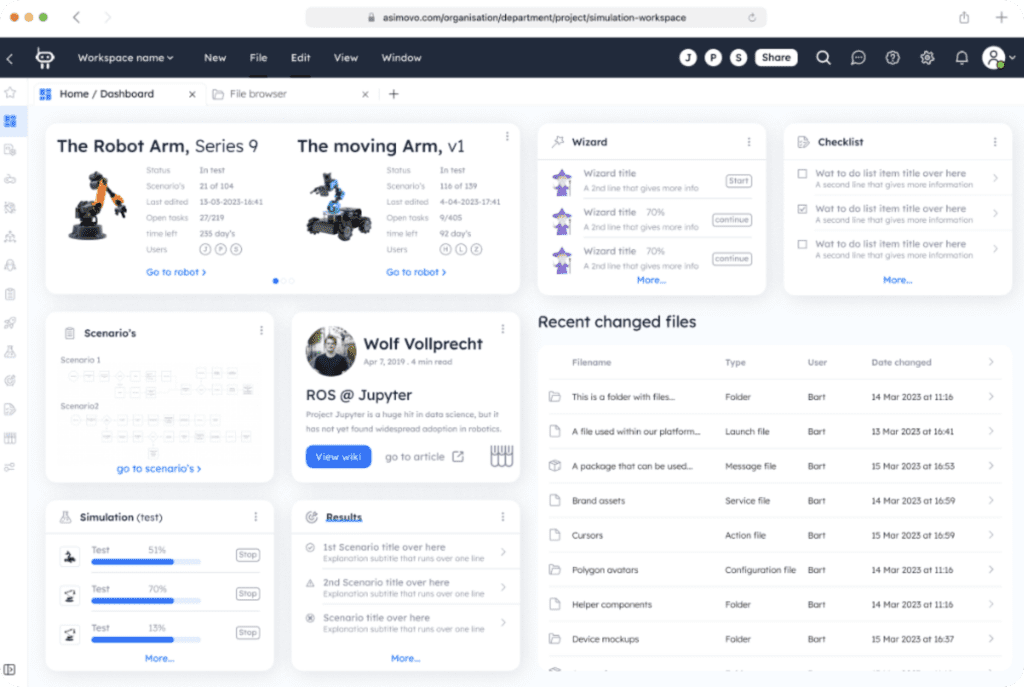 Transfer code
to robot body easily
transfer high level control to the robot body by changing one line of code
Transfer from digital world to real world seamlessly
Upload real sensor data 
Real time remote troubleshooting
Reduce in field downtime with  predictive maintenance
Up to a team of 3
Up to 10 simulations
Share and collaborate
Up to a team of 10
Up to 1000 simulations per month
Access to basic asset libraries
Up to a team of 50
Up to 1000 simulations per month
Full access to asset libraries 
Full scenario planner
Everything in core plus 
Custom package based on your team and business requirements
Dedicated robotics support package