"Teams of the future will consist of humans and robots working in synergy, unleashing unparalleled, powerful performance levels."
We want to create a go-to platform for the robotics industry.
We are on a mission to accelerate the development and introduction of responsible robots into everyday life
If you are interested in finding out more about what drives us:-
Download our white papers:
Influencing the future of human-robot teaming
How intelligent robotics will change our lives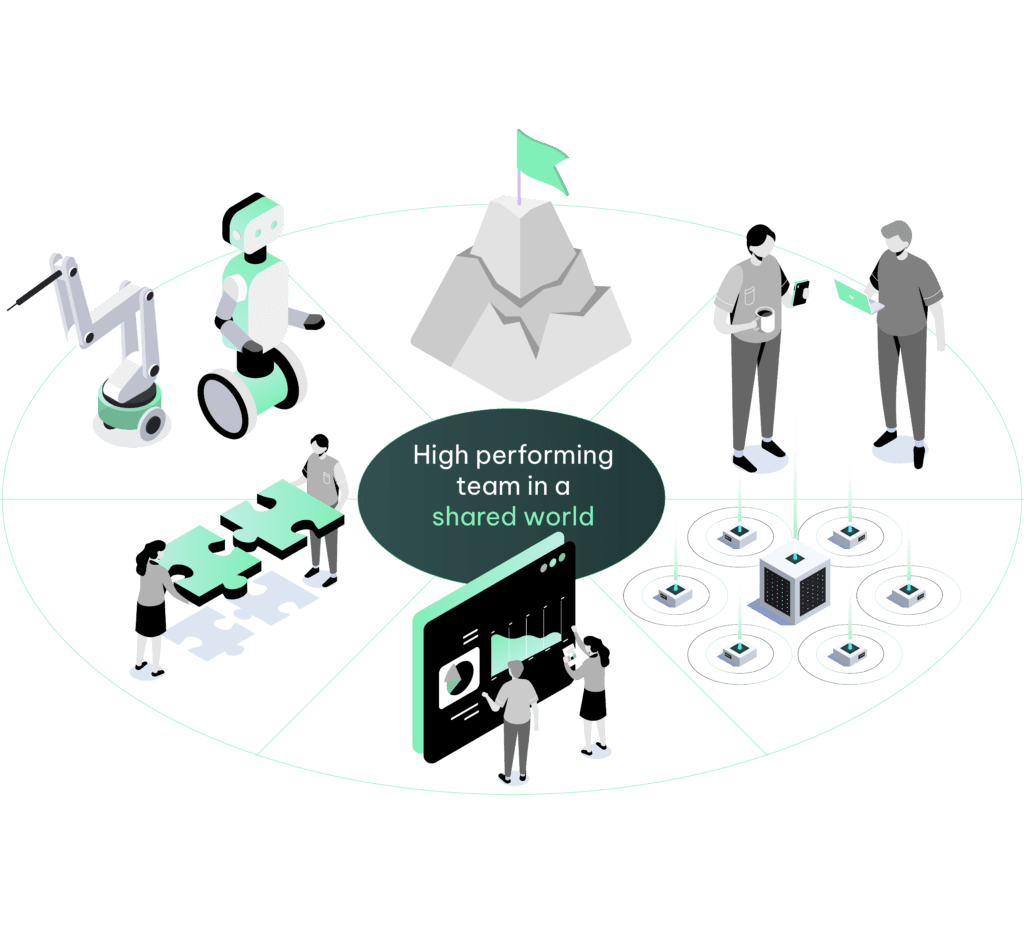 We believe systems will only get more complex, and more autonomous. The skills and ecosystem need to be integrated to be able to deliver at scale. To this end, we will work to build out a collaborative ecosystem of stakeholders to ensure that autonomous systems are integrated successfully and transparently, and that everyone feels part of the process. By doing so, we hope to create a future where robots are embraced by all, and where we can all benefit from the advances in technology that they bring.
We are on a mission to accelerate the development and introduction of responsible robots into everyday life. 
Asimovo is a spin-out of Almende, a research center focused on the power of self-organizing teams and collaboration in driving innovation and progress.
Almende have had a small dedicated Robotics team, called Do-Bots for over 6 years. While developing a number of Robots, as part of Horizon funded European collaboration projects, the team saw there was an opportunity in the market for better robotics development tools. We had an idea to combine the principles of self organisation with cloud services to provide a new solution for the robotics industry. 
Asimovo was formed in 2023 and we are delighted that the idea we had over 2 years ago is now being turned into a real solution for the Robotics industry.
The main driving principles at inception are what still drives us  today:
"In a properly automated and educated world, then, machines may prove to be the true humanising influence. It may be that machines will do the work that makes life possible, and the human beings will do all the other things that make life pleasant and worthwhile."
Taking the foundation of Robotics coined by
Isaac Asimov
in the 1950s as our inspiration, and updating those ideas using the latest technology in Simulation and Cloud computing. We have created Asimovo as a destination for creating a new collaborative future.
Our Founders and Leadership Team
Our Founders
& Leadership team
We are a highly talented and diverse leadership team. A mixture of dedicated roles and expert advisers.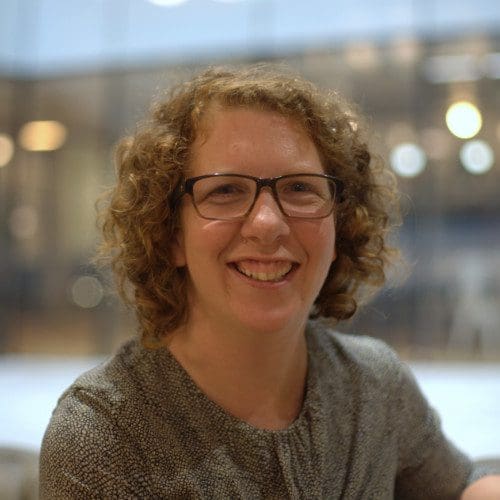 Christine's mantra is – Think big, believe in what you do, create excellence and deliver the impossible. Christine is a successful  business leader and product expert with 20 years experience working in start-ups and scale-ups. She has launched over 40 products and services across multiple industries including medical devices, IoT and consumer electronics. Christine has both a Masters degree in Product Design Engineering and an MBA.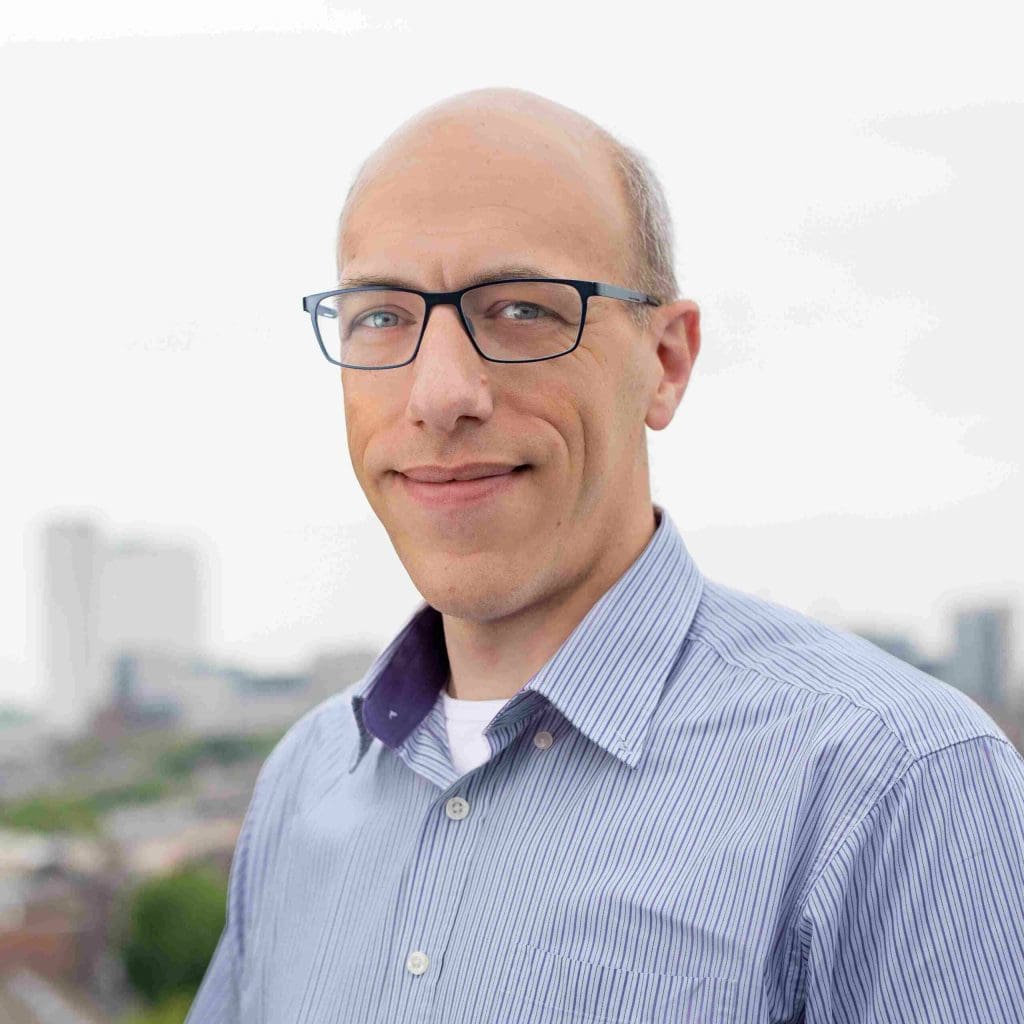 Chief Technical Advisor, Founding team
Fascinated by dynamic systems, Ludo Stellingwerff's approach to software engineering is inspired by loosely-coupled dynamic systems of technical, biological and social nature; systems that exhibit inherent robustness and scalability, which can be translated to software architecture. His creative approach is augmented by a problem solving mentality resulting from over 14 years of experience in the various parts of IT. Ludo holds a Master of Science degree in Software Engineering, building on top of a Bachelor of Engineering degree in Aerospace Technology.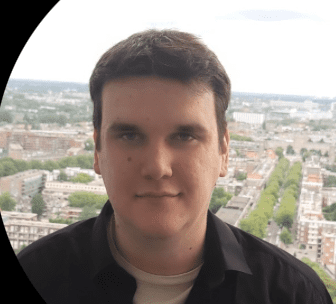 Technical Director, Founding team
Tibor is an experienced cloud platform engineer. Tibor has a Bachelor of Science in Mechatronics, Robotics and Automation Engineering from Budapest University of Technology and Economics.
When we say cloud expert, Tibor has written the book on Kubernetes implementation. Tibor spends his time not only in the virtual cloud as he is also in the process of getting his Pilots licence.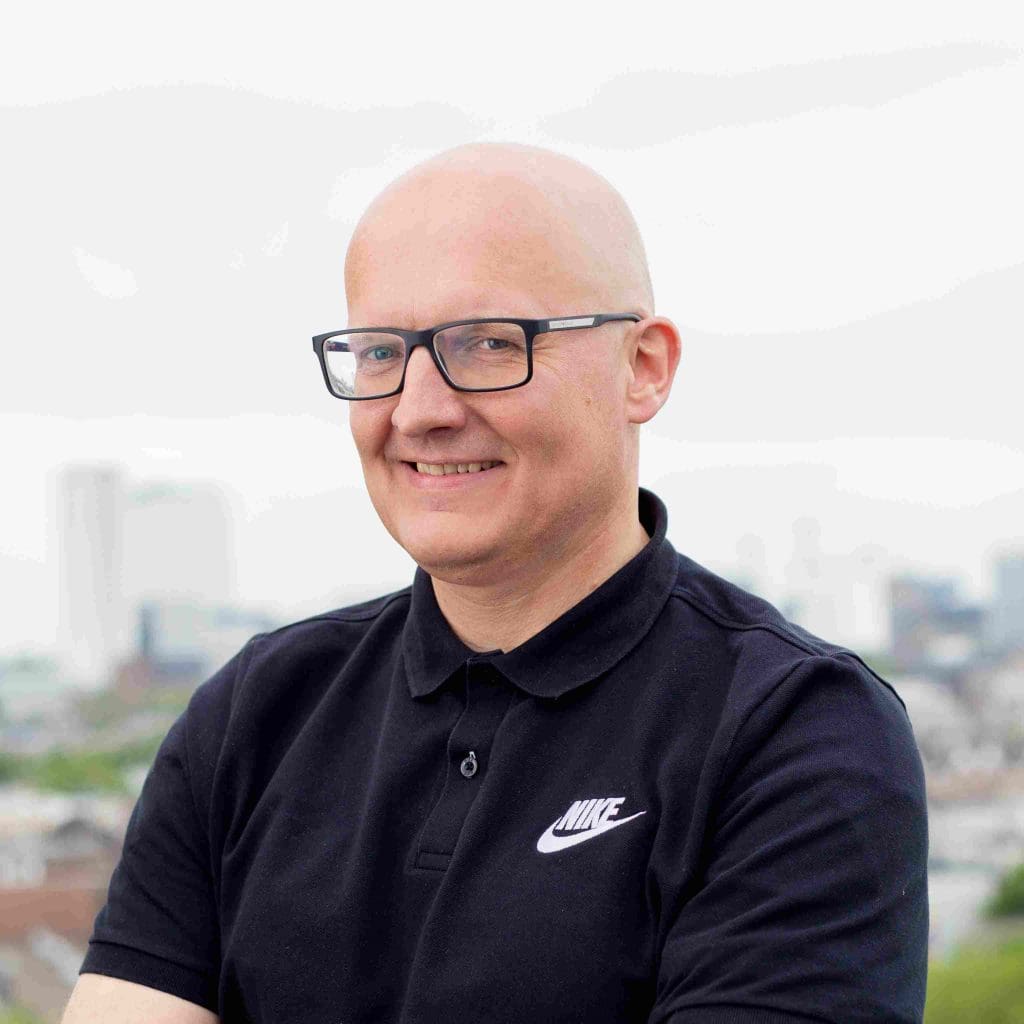 Business Builder, Founding team
Solutions that support overhead and management are very, very boring. The most interesting problems are those of the people delivering the real value. Aad has a MSc in Business and Computing Science and has mainly worked in commercial roles throughout his career. When Aad combined his technical background and business skills  with  self organisation he found himself a new purpose. Aad brings those skills and experience to Asimovo to help build the business and deliver new solutions to the market
We are always looking for passionate people
Our wider team includes Back and Front-end developers, Robotics engineers, Product experts, Design, User research and commercial roles 
At Asimovo, your work has impact. Not only is it challenging, but it's also meaningful. Have fun, learn together and build excellence
Discover together what is important for your career and the role and we ensure we always strive to create win-win situations