A cloud-based platform for developing and testing robots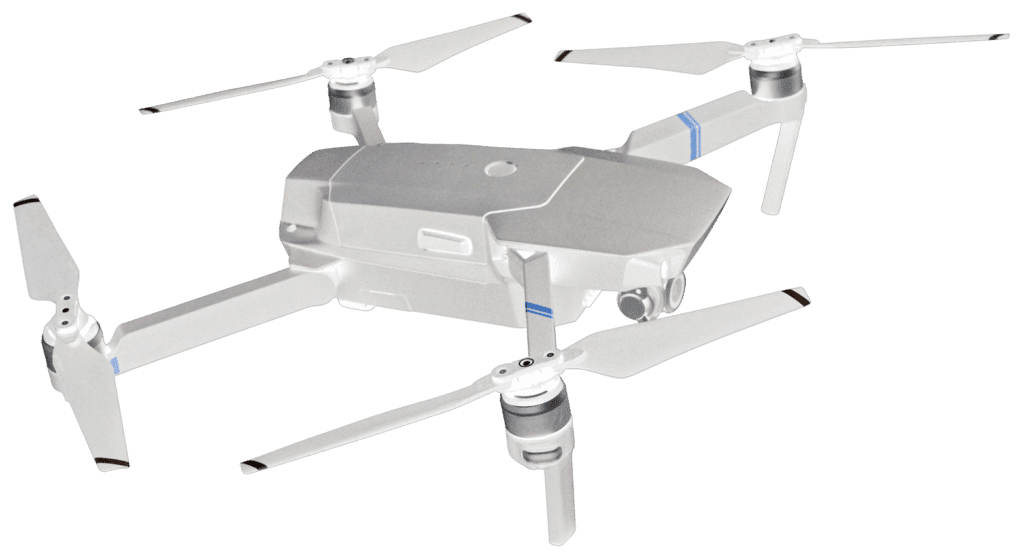 At Asimovo, we believe that
robots have the power to transform
the way we work, live, and play.
As the market for robotics continues to grow, we recognise the importance of tools that enable the industry to build solutions that are high performance and scalable. 
That's why we've created a platform that empowers collaboration and establishes best practices for robotics development. With our platform  engineers and developers can:
Get to market up to 5 times faster
Develop higher quality robots
Asimovo is a RoboDevOps platform for developers to use simulations to develop and test robots.
Asimovo has integrated open source, ROS based tools, as well as a collection of assets such as robots, environments and protocols.
Making it a one stop shop for developing and testing robots.
Our commitment to innovation means we encourage and support new ideas, allowing others to push the boundaries of what is possible in the field of robotics. With our platform, engineers can iterate quickly and efficiently, saving time and resources while creating cutting-edge solutions.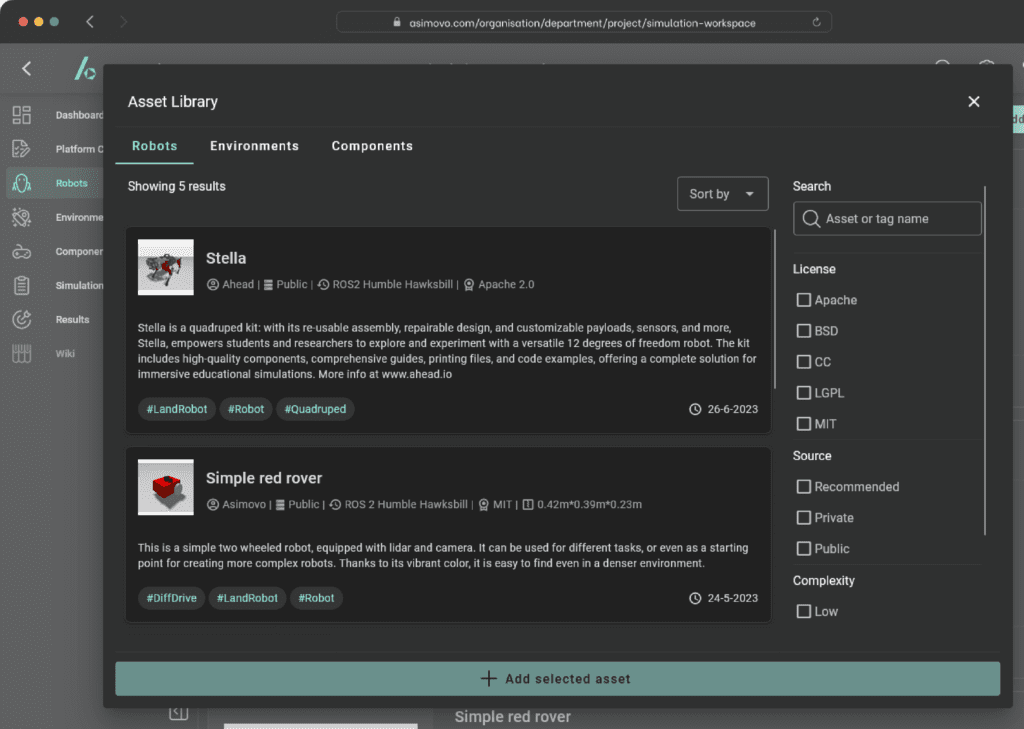 Share
and collaborate
easily
Pick from our library of parts or upload your own:
Robot hardware
Hardware components
3D worlds
ROS packages
Scenarios & missions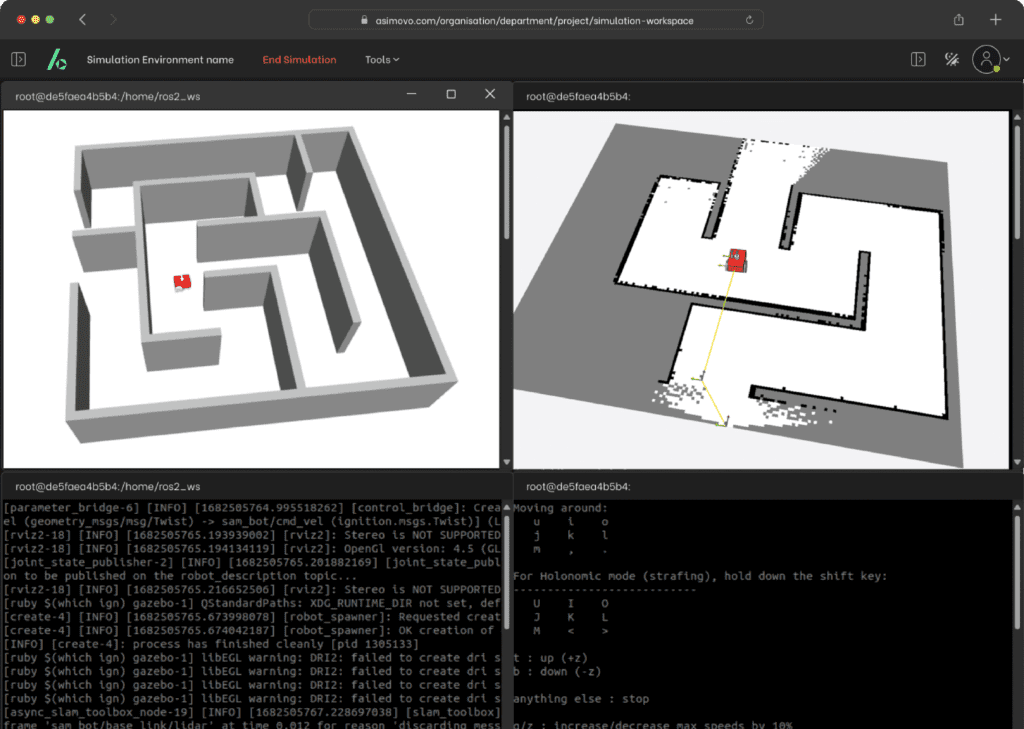 Access
full robotics
toolkit
All your working windows available in one platform
ROS
Gazebo
Sensor data viewer
Terminals
File browsers
Automated scenario testing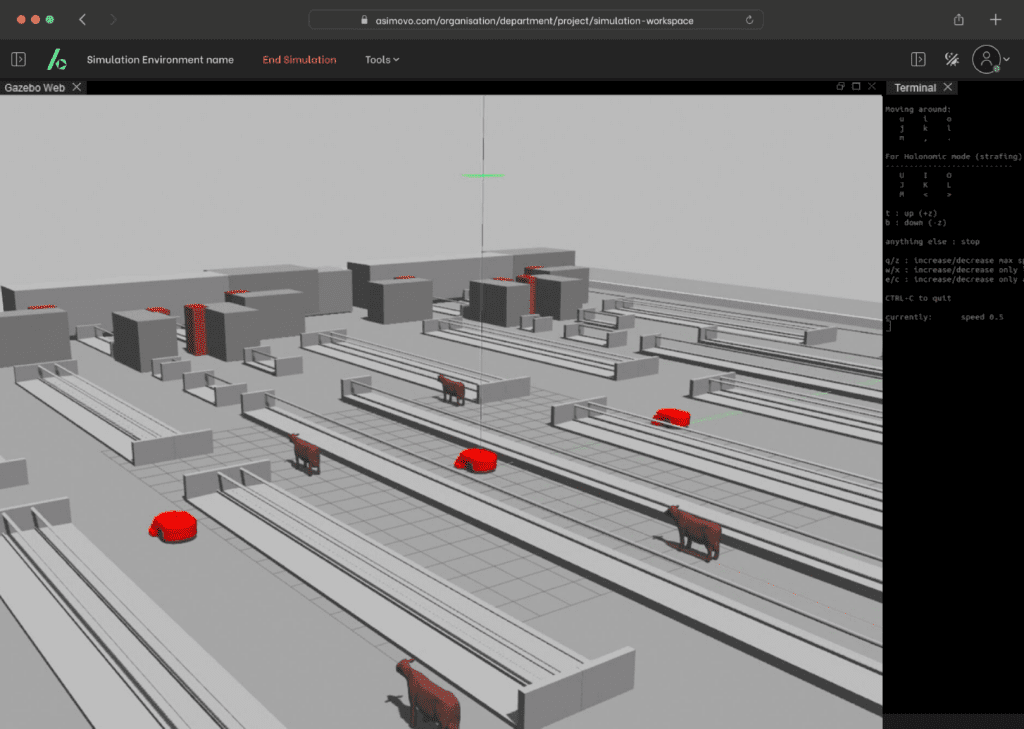 De-risk projects with
scenario testing
Train your robot using simulation
Standard tests to prepare your robot to be more autonomous
Reduce risk and time to market
Train single and/or multiple robots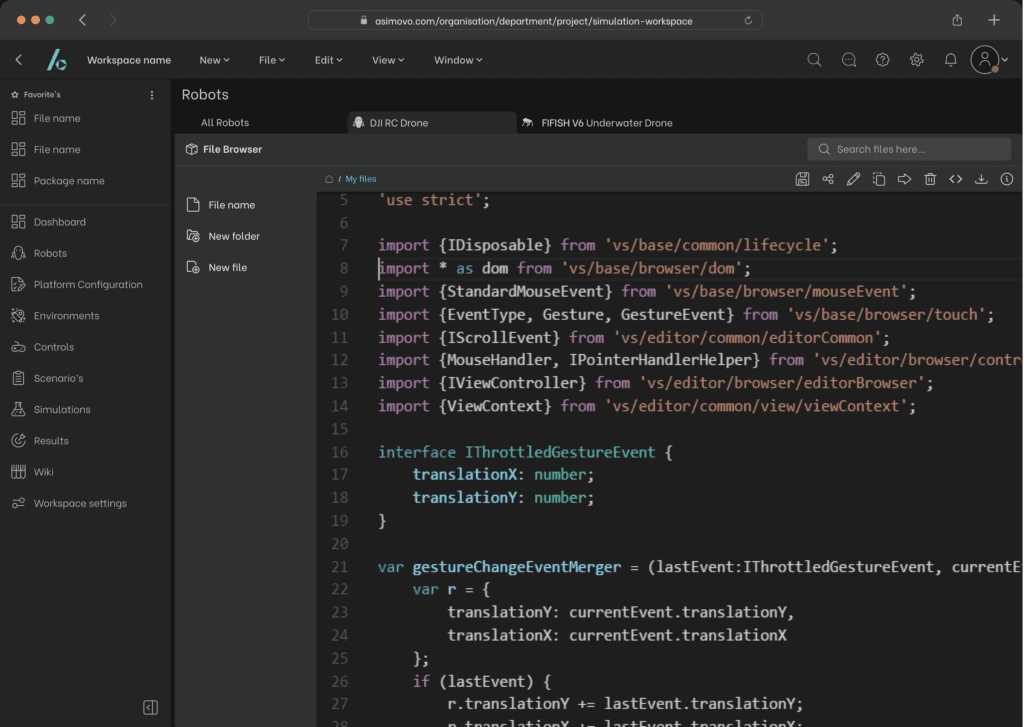 Transfer code
to robot hardware easily
Bring hardware into the loop at anytime
Transfer from digital world to real world seamlessly
Upload real sensor data 
Real time remote troubleshooting
Reduce in field downtime with  predictive maintenance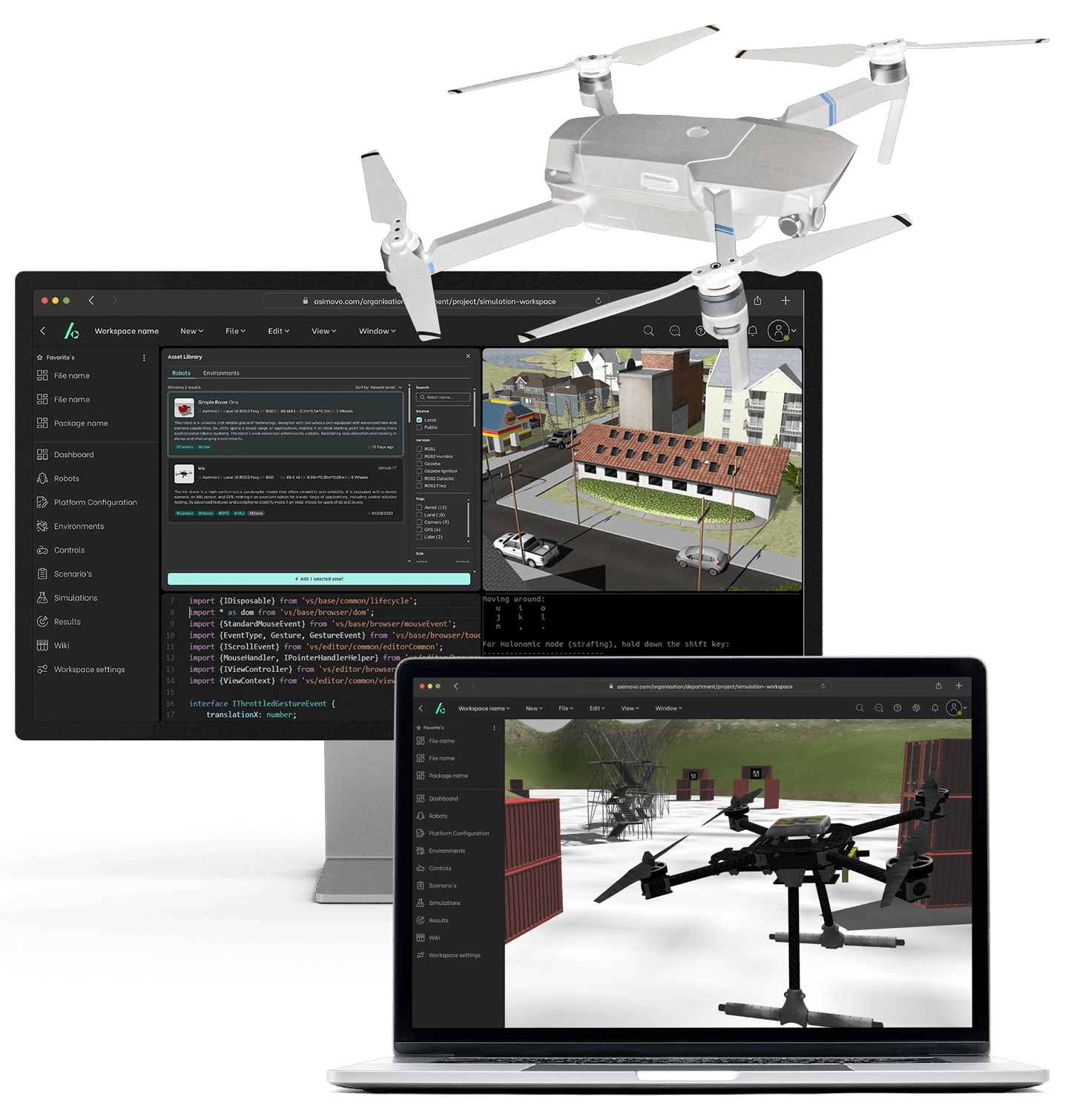 "We provide a set of pre-installed open source tools that you use for building and simulating your robot. The Asimovo platform has a growing library of hardware components, 3D simulation environments and protocols. Or you can upload your own. It's ROS made easy"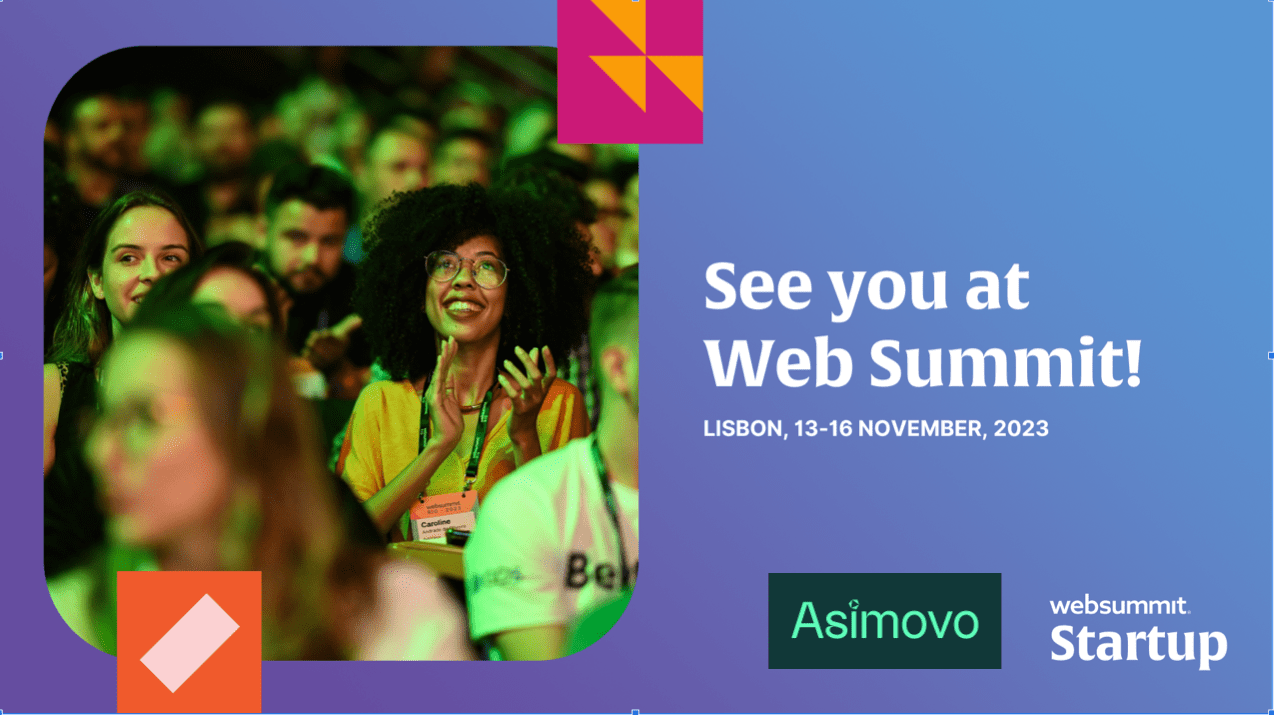 We're really excited to announce that Asimovo will be attending #WebSummit in Lisbon this November 13-16 as part of the startup programme!  Web
Read More »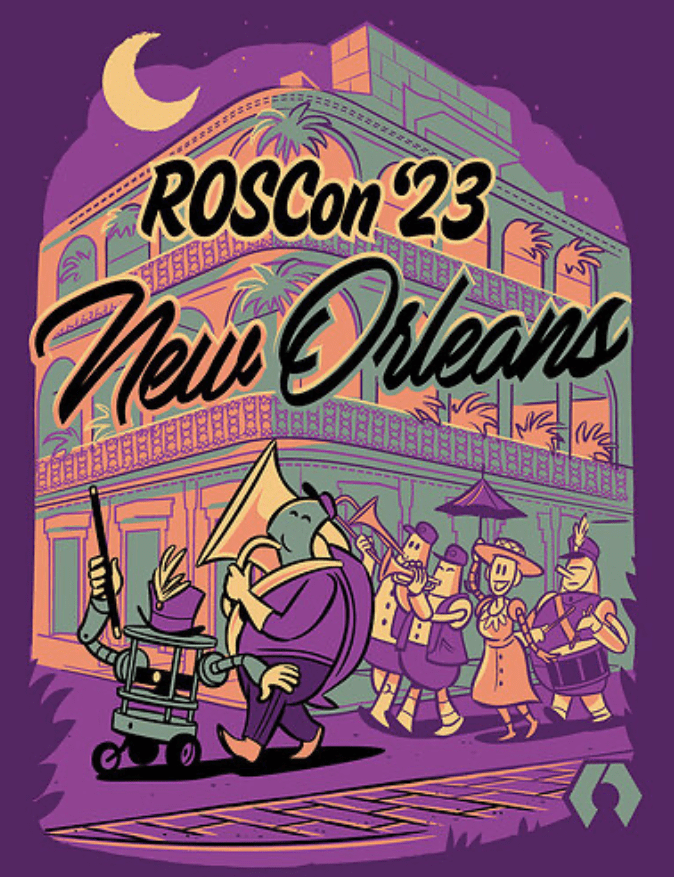 We are delighted to be the first ever Start-up Alley Sponsor of ROS Con 2023, which will be taking place in New
Read More »